9 Pitfalls for Small Businesses to Avoid When Choosing a Document Management Solution
Free content from eFileCabinet, Inc.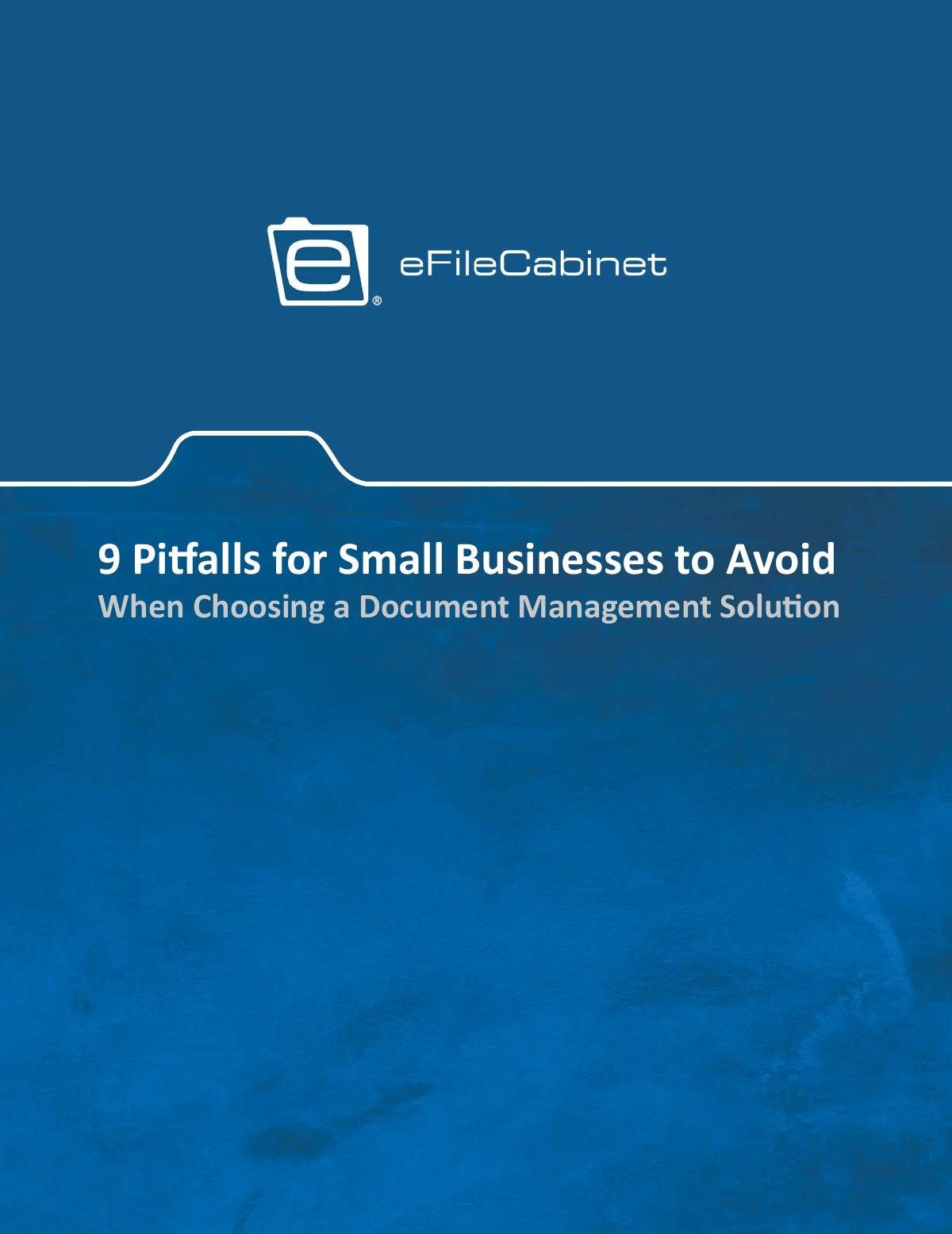 Small businesses are always looking for ways to improve efficiency and profitability. One of the best ways to accomplish this is by using a Document Management System (DMS) to save time, office space, and money when it comes to managing all your company's important paperwork. This list of 9 pitfalls to avoid when choosing a new DMS will help you make the right choice and find a product that will help your business run even more smoothly.